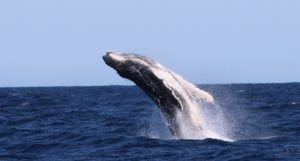 The end of September and early October is the peak time to see the Humpback whales migrating south with their new calves. It is a fantastic time to experience one of the most amazing wildlife migrations right here on the Central Coast. The September / October School Holidays occur right in that period so we are opening up mid week tours during the school holidays.
Seeing a humpback whale up close and in the wild is possibly one of the most exhilarating wildlife encounters that you can experience in NSW. Now, Terrigal Ocean Tours have brought this experience to your doorstep.  Based at Terrigal on the Central Coast they are only one hour north of Sydney. If you are looking for things to do this school holidays, this is a must. 
During September and October, it is a magical time to sight the mothers and their new calves on their return journey south. They often pull in to the Central Coast's protected bays to rest and feed up for the long trip back to the southern ocean. Mothers are also teaching their whale calves all of the important whale communication skills such as breaching and tail slapping.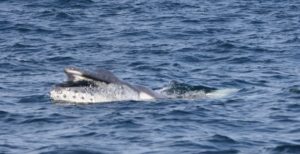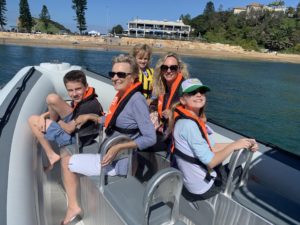 Surprisingly, last year Terrigal Ocean Tours also saw five newborn humpback calves on their way north. Traditionally, the humpbacks give birth to their calves in the warmer waters around the Great Barrier Reef. Recent research is showing calving to be increasingly common around the Gold Coast. This year Sharyn and Andrew will be looking to validate the new born calf sightings. It is possible that the Central Coast is more important for whale habitat and conservation than previously thought.
Terrigal Ocean Tours take a maximum of 10 passengers which makes it an engaging small group experience with the marine life. Andrew is a qualified marine biologist who gives an informative and interesting commentary and is happy to answer any questions.
For more information please call 0449999868 or see our website at www.terrigaltours.com.au.
Follow us on our Facebook page, Terrigal Ocean Tours.
Whale watching tours operate from 1 May to 31 October on weekends and holidays.
Due to Covid restrictions, we will be taking only 8 passengers to ensure social distancing. Don't miss this unique opportunity to see the whales up close in a small group. www.terrigaltours.com.au
Come and Sea Life this school holidays.
Sharyn and Andrew