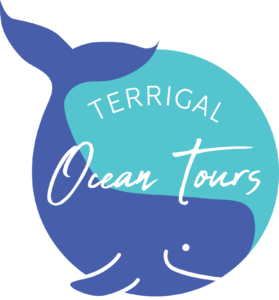 Marine Research
One of our aims is to make a positive contribution back to the ocean that we love through research, education and conservation programs. To date we have worked with the NSW Office of Environment & Heritage in conducting water quality sampling at Terrigal. We have also helped track ocean currents in the area using data logging bouys. With the University of Newcastle Marine Science section we have used ROV Remotely Operated Underwater Vehicles to search for a rare species of soft coral, Dendronephthya australis, on the Ex HMAS Adelaide Wreck.
Marine Education
We are now offering School Experiences specifically aimed at the High School Marine Studies syllabus. The Central Coast has some fantastic waterways that we can get out and explore. Our coast is a great location for observing a variety of marine life such as seals, dolphins, seabirds and whales. The area has a really interesting coastline to observe the coastal geomorphology with several examples of beach erosion which give a great insight into the dynamic nature of the coastal zone and the effects of the ocean currents.
Marine Conservation
We are very lucky to work with several local marine conservation groups including the Australian Seabird Rescue and the Central Coast Dolphin Project. Australian Seabird Rescue rehabilitate injured marine life. We assist by providing a safe boat to release oceanic species offshore. A recent highlight was releasing a rare Red Tailed Tropic Bird 10 miles offshore. We have donated a Zodiac inflatable boat to Central Coast Dolphin Project to assist with their dolphin conservation work.
The Happy Whale Project:
"Happy Whale Project"
Most large whale species were heavily exploited during the whaling era. The primary method scientists use to measure population recovery is whale photo-identification. With sighting histories of individually recognizable whales, scientists can estimate population trends in order to better understand whale migration and conservation needs.
The Happy Whale project allows us to record sightings of individual whales and determine if they have been previously recorded on scientific data bases. The system uses complex computer algorithms to identify whales by the markings on the underside of their tail flukes as well as the overall fluke shape. As a citizen scientist you can add to the database with your tail fluke photos and be notified if you receive a matched sighting. Get in touch if you would like to be involved.
Get Involved
If you are interested in getting involved in marine research projects, we would love to hear from you!